ABT & ABT-V : narrow series spherical bearings
Plain ABT or grooved ABT-V narrow spherical bearings with PTFE liner
Link to: NMB Minebea
Standard motorsport series narrow spherical bearings ★★★
The NMB Minebea ABT spherical bearings are suitable for demanding motorsport applications: suspension, steering, …
The components of the ABT bearings are made of alloy steel and stainless steel.
NMB ABT spherical bearings are maintenance free as they have a aerospace quality PTFE liner bonded to the race.
NMB Minebea ABT materials and specifications
Race: CRES 410 stainless steel, heat treated
Ball: CRES 440C stainless steel
PTFE liner: PTFE / Dacron (or glass fiber)
Fit: preloaded fit
Max. operating temperature: 121° C (250° F)
Here you can find a table of all the ABT and ABT-V spherical bearings with their main dimensions. You can click the partnumber to go to the product page with individual drawings, available quantities and more specifications.
| Plain Partnumber | Grooved Partnumber | Bore [B] | Outside Diameter [D] | Ball Width [W] | Housing / Race Width [H] | Shoulder ⌀ [O] | Misalign. Angle [a°] | Ball ⌀ | No load breakaway torque | Radial static load capacity | Axial static load capacity | dynamic radial load C0 |
| --- | --- | --- | --- | --- | --- | --- | --- | --- | --- | --- | --- | --- |
| ABT3 | ABT3V | 4,826 mm (.190") | 14,29 mm (.5625") | 7,14 mm (.281") | 5,54 mm (.218") | 7,44 mm (.293") | ​10° | 10,31 mm (.406" ) | .5-5 In-Lbs | 17682 N (3975 lbs) | 667 N (150 lbs) | 6672 N (1500 lbs) |
| ABT4 | ABT4V | 6,350 mm (.250") | 16,67 mm (.656") | 8,71 mm (.343") | 6,35 mm (.250") | 9,25 mm (.364") | ​10° | 12,70 mm (.500" ) | 1-5 In-Lbs | 26867 N (6040 lbs) | 1913 N (430 lbs) | 10319 N (2320 lbs) |
| ABT5 | ABT5V | 7,938 mm (.3125") | 19,05 mm (.750") | 9,525 mm (.375") | 7,14 mm (.281") | 10,64 mm (.419") | ​10° | 14,27 mm (.562" ) | 1-5 In-Lbs | 38922 N (8750 lbs) | 3114 N (700 lbs) | 15257 N (3430 lbs) |
| ABT6 | ABT6V | 9,525 mm (.375") | 20,64 mm (.8125") | ​10,31 mm (.406") | 7,92 mm (.312") | 12,06 mm (.475") | 9° | 15,87 mm (.625" ) | 1-5 In-Lbs | 46884 N (10540 lbs) | 4893 N (1100 lbs) | 18682 N (4200 lbs) |
| ABT7 | ABT7V | ​11,113 mm (.4375") | 23,02 mm (.906") | ​11,10 mm (.437") | 8,71 mm (.343") | 13,46 mm (.530") | 8° | 17,45 mm (.687" ) | 1-5 In-Lbs | 58717 N (13200 lbs) | 6228 N (1400 lbs) | 25354 N (5700 lbs) |
| ABT8-1 | ABT8V-1 | ​12,700 mm (.500") | 25,40 mm (1.000") | ​12,70 mm (.500") | 9,91 mm (.390") | 15,24 mm (.600") | 8° | 19,84 mm (.781" ) | 1-5 In-Lbs | 79623 N (17900 lbs) | 9341 N (2100 lbs) | 35139 N (7900 lbs) |
| ABT82003 | | ​12,700 mm (.500") | 22,22 mm (.875") | ​11,05 mm (.435") | 9,525 mm (.375") | 14,61 mm (.575") | ​ | | ​​​Preloaded Fit | 70474 N (15844 lbs) | | |
| ABT9-1 | ABT9V-1 | ​14,288 mm (.5625") | 27,78 mm (1.094") | ​14,27 mm (.562") | ​11,10 mm (.437") | 17,02 mm (.670") | 8° | 22,22 mm (.875" ) | 1-5 In-Lbs | 103199 N (23200 lbs) | 16369 N (3680 lbs) | 45814 N (10300 lbs) |
| ABT10 | ABT10V | ​15,875 mm (.625") | 30,16 mm (1.1875") | ​15,875 mm (.625") | ​12,70 mm (.500") | 18,77 mm (.739") | 8° | 24,59 mm (.968" ) | 1-5 In-Lbs | 135671 N (30500 lbs) | 20996 N (4720 lbs) | 59603 N (13400 lbs) |
| ABT12 | ABT12V | ​19,05 mm (.750") | 36,51 mm (1.4375") | ​19,05 mm (.750") | ​15,06 mm (.593") | 23,37 mm (.920") | 8° | 30,15 mm (1.187" ) | 1-5 In-Lbs | 206397 N (46400 lbs) | 30025 N (6750 lbs) | 87626 N (19700 lbs) |
| ABT14 | ABT14V | ​22,225 mm (.875") | 39,69 mm (1.5625") | ​22,225 mm (.875") | ​17,86 mm (.703") | 24,89 mm (.980") | 8° | 33,32 mm (1.312" ) | 2-8 In-Lbs | 276666 N (62200 lbs) | 41589 N (9350 lbs) | 116093 N (26100 lbs) |
| ABT16 | ABT16V | ​25,400 mm (1.000") | 44,45 mm (1.750") | ​25,40 mm (1.000") | ​20,24 mm (.797") | 28,40 mm (1.118") | 9° | 38,10 mm (1.500" ) | 2-8 In-Lbs | 365626 N (82200 lbs) | 54088 N (12160 lbs) | 151677 N (34100 lbs) |
Company manager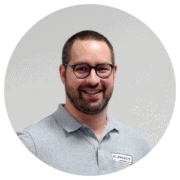 Mr. Korneel LIEFOOGHE
Our office hours
Mo, Tu, We, Thu
9:00-12:30 & 14:00-17:00
Friday
9:00-12:30 & 14:00-16:00
Saturday & Sunday
closed